In 2014 Bridgend Town Council acquired the former public library building in Bridgend Town Centre via a Community Asset Transfer from Bridgend County Borough Council (BCBC).
The building was erected over 100 years ago with funds from well-known philanthropist Andrew Carnegie and is a Grade II listed building.
From 2014-2016 Bridgend Town Council successfully obtained a number of capital grants from the Heritage Lottery and the Arts Council of Wales and the building was refurbished.
Prior to the pandemic, the building was open to the public, with the Town Council Chamber, staff offices and community room on the first floor and the ground floor designated as an Arts and Cultural space for classes, talks, exhibitions and events.
During the past 7 years, the Town Council received revenue grant funding from the Arts Council of Wales to provide a number of programmes at the Carnegie House venue.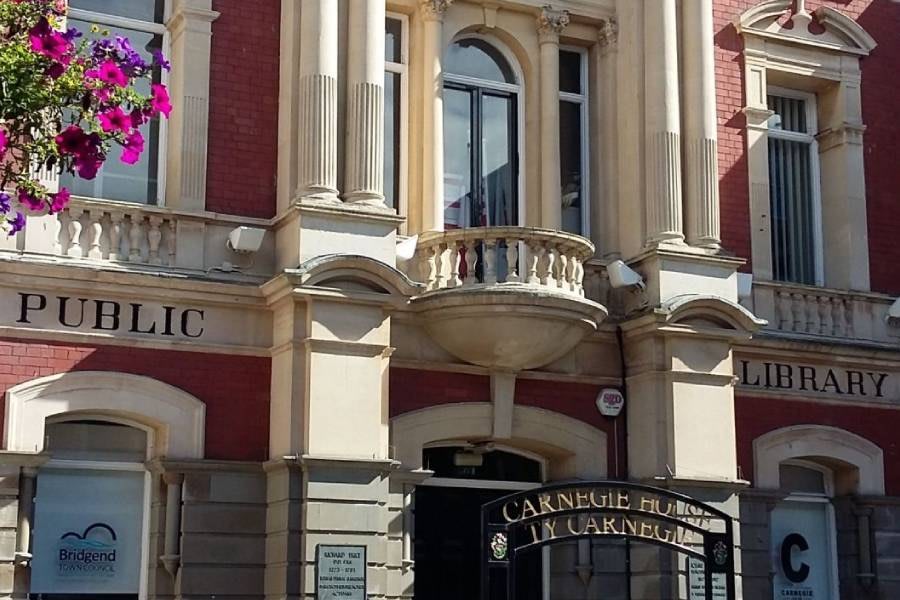 The aim of these programmes was to:
Engage and inspire audiences and artists in Bridgend

To test and explore what artforms and events attract an audience in Bridgend

Deliver high quality professional programmes of arts activities for the local community

To grow existing audiences and to reach new audiences

To offer events to engage families in creative activities

To develop an intergenerational celebratory arts project to attract people of all ages to engage in high quality community arts events in Bridgend
In recent years, the Town Council has offered seasonal Spring/Summer and Autumn/Winter programmes to offer a range of music entertainment and educational talks as well as art, language and well-being classes.
During the pandemic activities have been adapted for the Town Council social media platforms. The Town Council is currently working towards the safe re-opening of the Carnegie House building to the public and it is hoped that programming of activities in the Arts Centre will resume later this year.
For further information about current activities please visit the What's On section.