Under Section 6 of the Environment (Wales) Act 2016, community & town councils as public authorities have a duty to set out how they are maintaining and enhancing biodiversity.
Summer Floral Displays
The Town Council is wholly responsible for the provision of hanging baskets and floral displays within the town. In recent years up to 375 hanging baskets and a range of flower towers have been provided in the Town Centre. These are maintained by Bridgend Town Council staff throughout the summer. The floral displays provide food for bees and other pollinators and attract many positive comments from local residents and visitors to the area.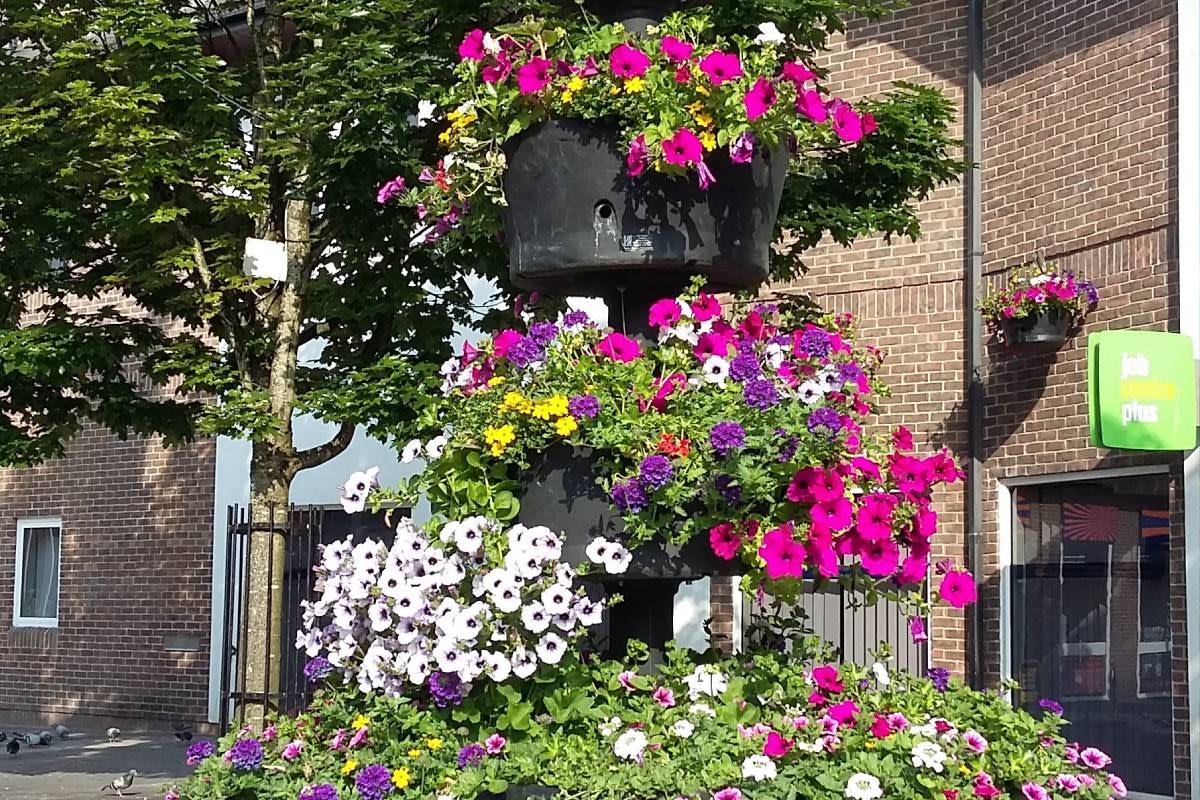 Bulb Planting Scheme
The Town Council provide and plant daffodils in the local area and provide daffodil bulbs to local primary and comprehensive schools to enhance school grounds.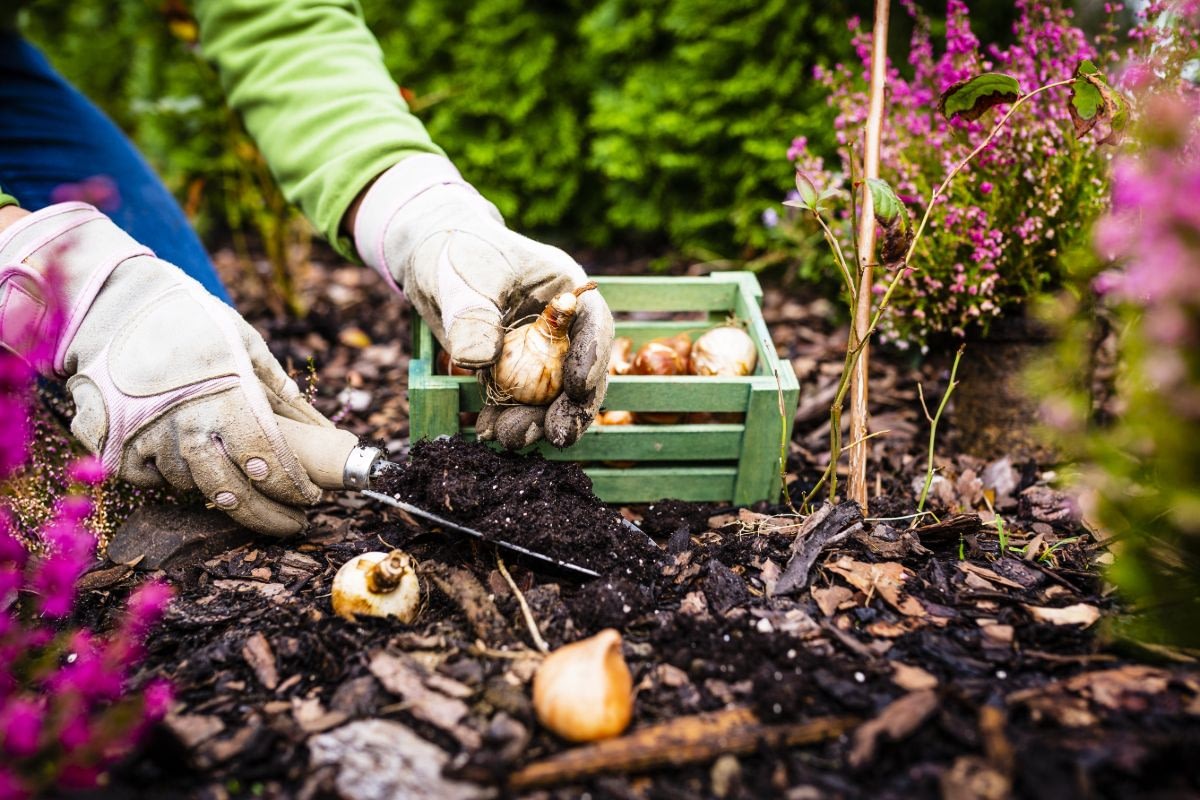 Tree Planting
The Town Council has a proud record of tree planting and has planted well over 450 trees in the past decade. This includes tree planting in Newbridge Fields and within school grounds within the wards. In 2016 the Town Council also supported a Woodland Restoration Project to repair steps from the path through the woodland down to the river bank in Craig-Y-Parcau.
In 2021 Bridgend Town Council was gifted seven Cherry Trees as part of the nationwide Sakura Cherry Tree Project.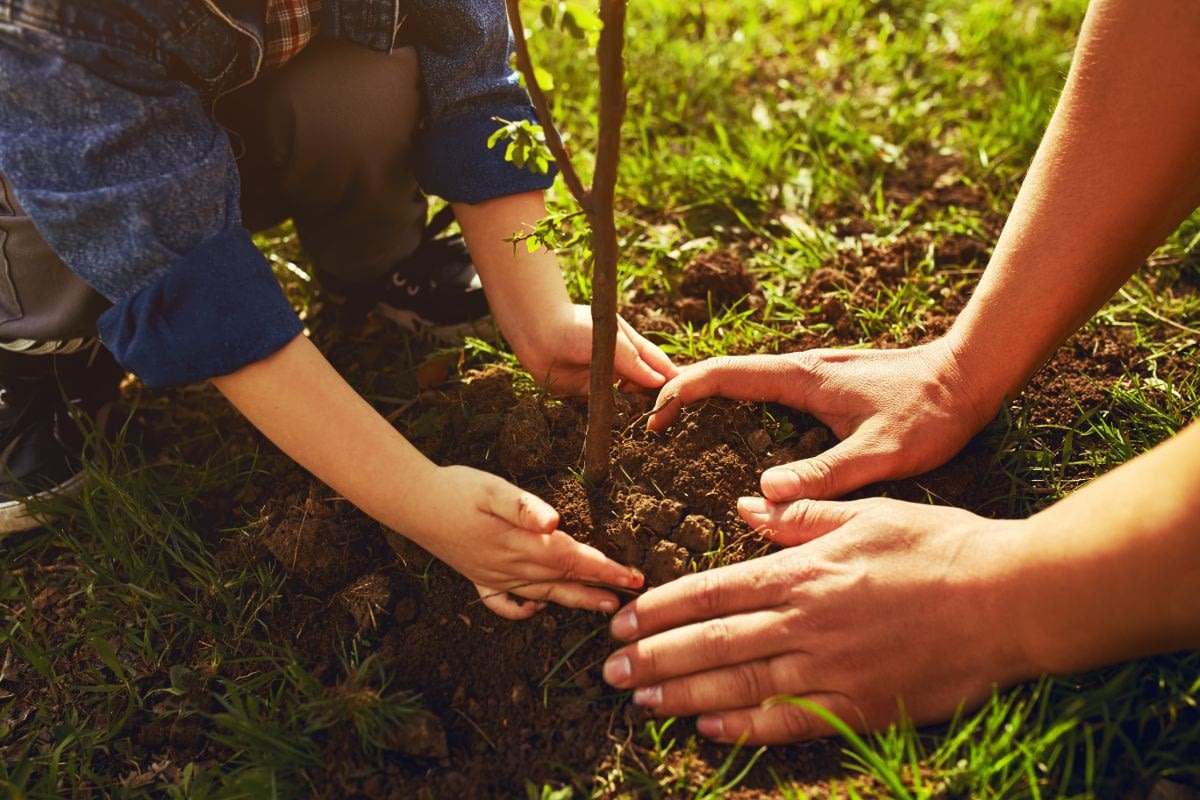 Seven Cherry Trees were planted in December at:
Brynteg School

St. Mary's Catholic Primary School

Penybont Primary School

Within the grounds of the new Town Hall

A further three trees were planted in January in Newbridge Fields
Approximately 6,500 Japanese cherry trees have been given to the UK by Japan, and planted across the country in parks, gardens and schools to celebrate Japan's relationship with the UK. The project will plot the locations and blossoming of the trees over the coming years.
Bridgend Town Council extends its thanks to the Sakura Project and it's Chairman Mr Keisaku Sano for donating the seven trees to Bridgend Town.