Since 2017 Bridgend Town Council has organised the highly successful Wartime Bridgend Event in Bridgend Town Centre.
Wartime Bridgend started in 2017 as a large-scale free community event held throughout Bridgend Town Centre. The event which interlinked with numerous Town Council Projects, has continued to grow in size and popularity with local residents and tourists since 2017.
In 2017 a full-size replica Spitfire took centre stage as the star attraction alongside numerous professional and local wartime exhibits, vintage vehicles, entertainment, and interactive attractions.

In 2018 we commemorated the 100th Anniversary of WW1 with an original WW1 Bristol Scout biplane, professional exhibitions and a host of new WW1 and WW2 attractions alongside our much-loved local exhibits.

In 2019 the event grew further and featured a replica Hurricane plane among a host of fantastic family friendly attractions and even more live vintage music and entertainment. Carnegie House hosted a vintage tea dance with the Bridgend Big Band and Revue Lindyhoppers. Whilst centre stage International Vocalist & Trumpeter Ricky Hunter, 1940s Forces Sweetheart Kitty Lamare, the captivating Colin Bourdiec as George Formby and vintage girl group the Midnight Martini's transported the public back to the 1940s.
You can view the original lottery funded project below: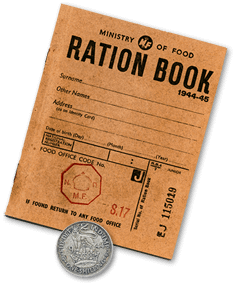 Battle of Britain Exhibition
We are very honoured this year to have the Wales 80th Anniversary of the Battle of Britain Exhibition which will be housed inside Carnegie House from September 26th to October 1st 2022. This exhibition is currently touring Wales and tells the unique story of Welsh involvement in the Battle of Britain.
If you would like to get involved in events organised by Bridgend Town Council please contact:
For up to date information about Wartime Bridgend, please visit the Wartime Bridgend Facebook page.
Wartime Bridgend photos over the years